Thanksgiving Getaways 2021
Everyone needs to getaway sometimes
Here you'll find deals on great Thanksgiving weekend getaways in your area and beyond.
Thanksgiving getaways ideas
Book your Thanksgiving getaway in Gatlinburg
A cozy Thanksgiving cabin rental in the Great Smoky Mountains is an absolute winner. Be sure to pack your hiking boots and ready yourself for some truly breath-taking walks courtesy of Gatlinburg's stunning scenery.
Beach time in Key West for Thanksgiving
Thanksgiving isn't just about turkey and tater tots. If you fancy the beach for Thanksgiving, head on over to Key West. The beautiful island city is very much open for business during the holidays. Share your gratitude with the gentle fall sun on your back and the sand between your toes.
Pack your bags for a Thanksgiving weekend in Boston
Boston is definitely one of the best Thanksgiving getaways on the East Coast. Drink in the city's rich history with a hop on the sightseeing trolley or just settle in at one its many bustling bars. Either way, you're in for a great Turkey Day.
Slide into Sedona for Thanksgiving weekend
You could mark the pilgrims' harvest feast with a hike along the Red Rock Trails of Arizona. Get outdoors and back to nature among the steep canyon walls, get lost in the majestic pine forests, or spot beautiful birds in Red Rock State Park.
Charmed Southern Thanksgiving in Asheville
Asheville should be at the very top of your list for a supremely elegant Thanksgiving in the South. Here you'll find something for everyone, from National Forests and Parks to quaint shopping in cute independent boutiques, and history in abundance.
Experience an Orlando Thanksgiving
For top Thanksgiving getaways for families, look to Orlando. With Disney on your doorstep, there's fun for all the family the moment you step outside. You can make sure your vacation runs smoothly with our top five family travel tips.
Say Aloha to a Hawaii Thanksgiving getaway
For a tropical holiday, Hawaii has some of the best resorts for Thanksgiving. Tuck into a traditional turkey dinner with all the trimmings or turn your back on all the holiday busyness and sip cocktails by the pool.
Try Thanksgiving in Palm Spring
For the ultimate couple's Thanksgiving idea, plan something unforgettable, something non-traditional. Plan your Thanksgiving in the desert. Celebrate Native American heritage at the annual Indio Powwow, get lost in the vibrant nightlife, or hole up in a hotel room for a romantic weekend.
Set your sights on San Francisco for Thanksgiving
Give some thought to San Francisco before you travel for Thanksgiving. The Bay Area is one of the most beautiful, diverse, and picturesque places around. With sprawling beaches, buzzing bars, and sensational sights, it's loaded with things to see and do.
There's nothing quite like Yosemite for Thanksgiving weekend
Yosemite National Park: It's the perfect spot for Thanksgiving. A weekend in a cabin. The delights of a traditional holiday in the woods with the family. The reward of a laugh-filled walk after your glorious Thanksgiving lunch. For a beautiful base among many of the best trails, check out The Ahwahnee.
Why should I book my 2022 Thanksgiving trip with Expedia?
Expedia's vast itinerary means you can take your pick from Thanksgiving in the desert, in the city, or by the water. Our smart search and advanced filters make it easy to build and book your 2022 Thanksgiving trip in just a few clicks.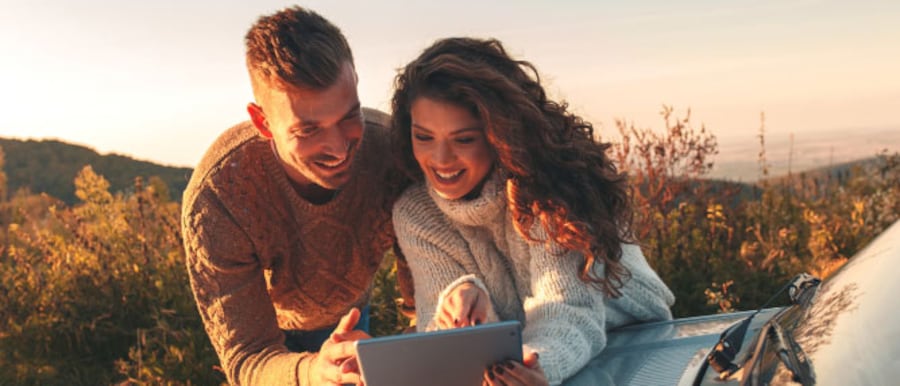 Save with our bundle deals!
Car, Stay, Flight... book everything you need for your perfect weekend getaway with Expedia and save!
Save with our bundle deals!
Plan your trip in a snap on the app
From home or hammock, organize your entire escape and explore app offers